Sanjeev Sirpal and Kiki Perez
Los Angeles, California
Venue- Eau West Palm Beach

West Palm Beach, Florida
February 2014
Here is the New York Times Link
http://www.nytimes.com/2014/04/06/fashion/weddings/saying-yes-before-a-studio-audience.html?_r=0

Please read the 2nd to last paragraph:
Pandit Vimalkumar Raval, a Hindu priest, led the 45-minute ceremony, which focused on the spiritual, mental and physical union of the couple. After hymns, blessings and prayers, the groom marked the tip of the bride's forehead with red sindoor powder to recognize their newly married status. They exchanged rings, kissed, then walked along the aisle to "Together," a song by the fusion musicians Rahul Sharma and Richard Clayderman.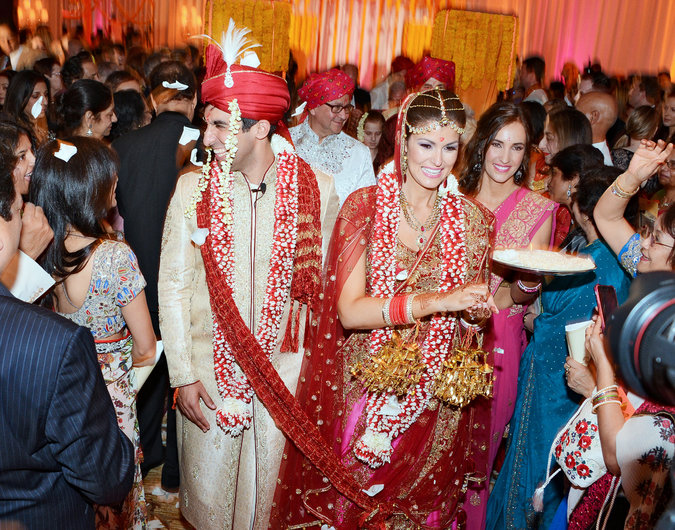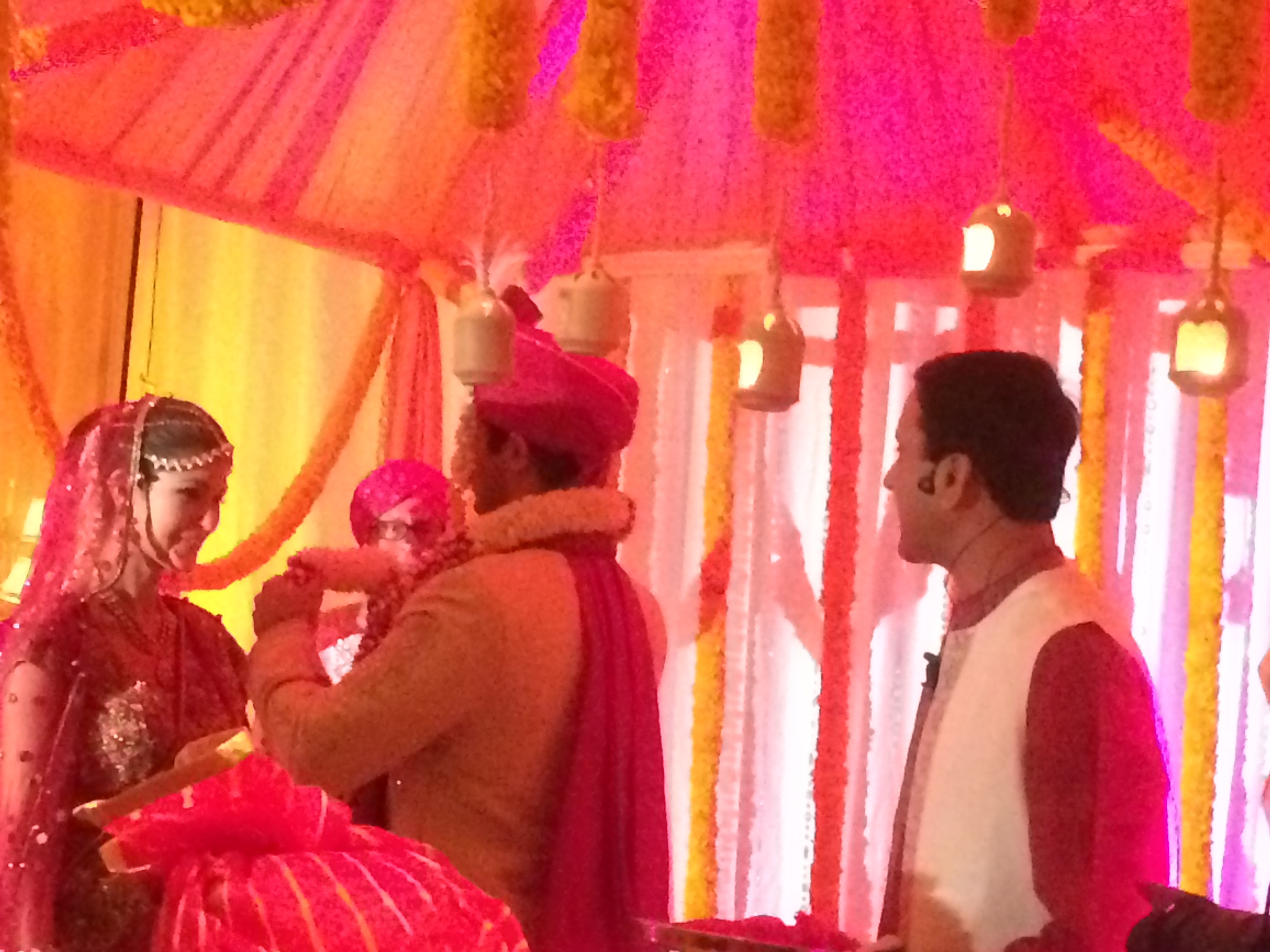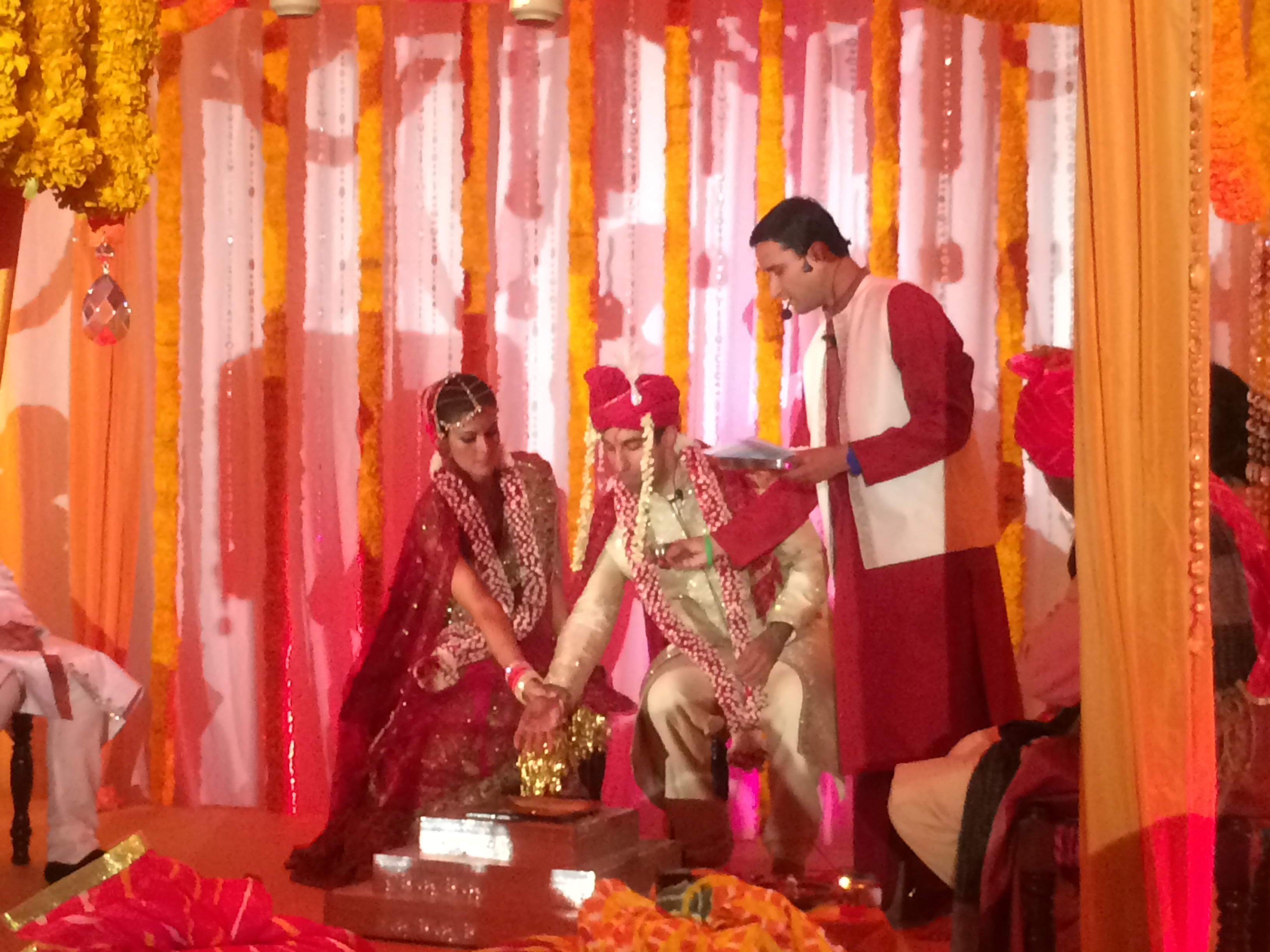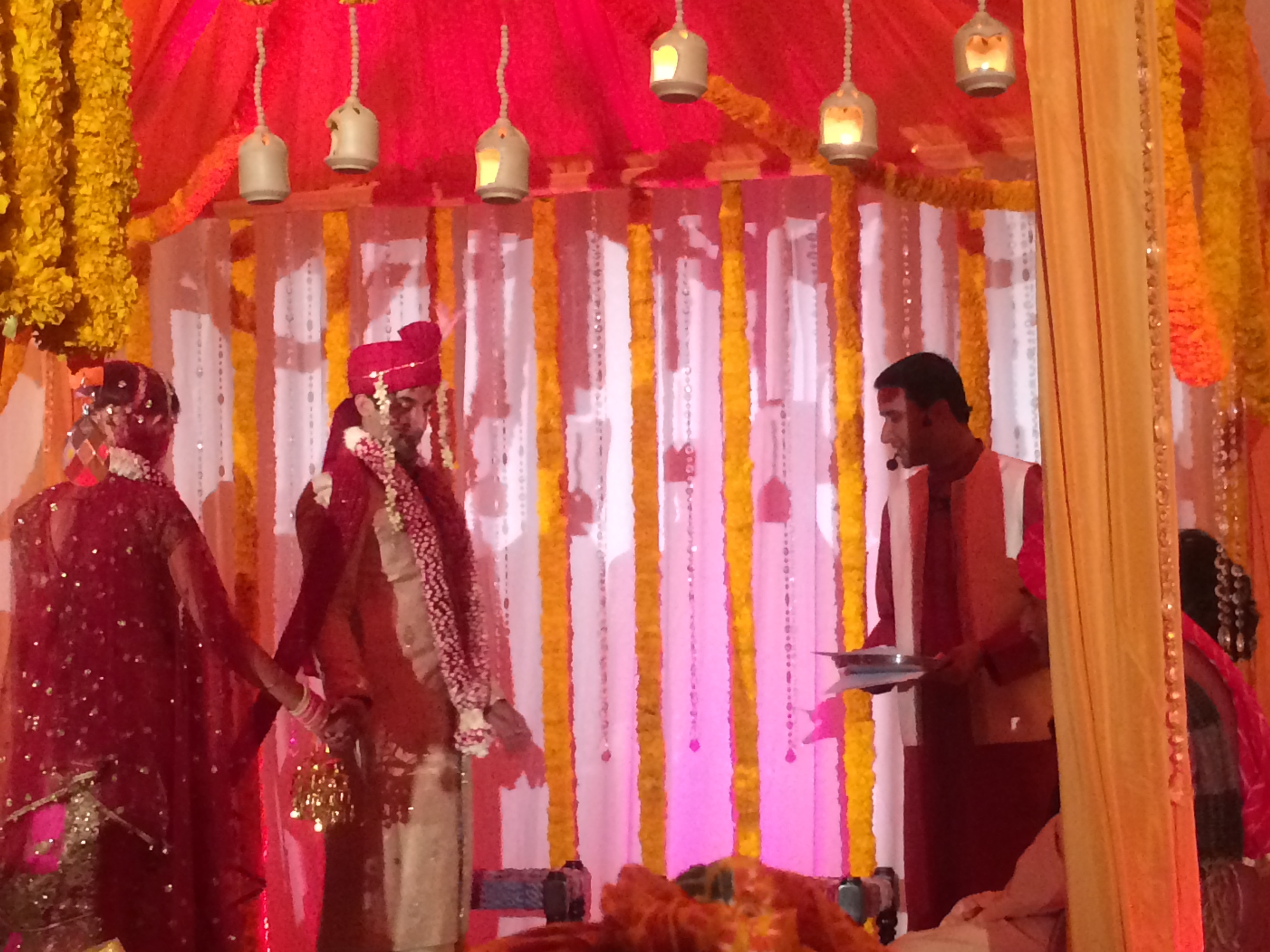 Pictures were taken on my camera. Permission granted by the couple to post pictures on the site.