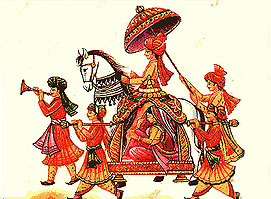 Items needed by Priest
Lagna( MARRIAGE) only

HAVAN
Havan kund foil and matches
3 bowls
1 box of havan samagri
Kapoor box
Ghee bottle new
Cotton balls/ divet
Dry coconuts halfs 2 and firelogs
Daangar
Ganesh Poojan
Ganpati murti and red cloth 1 1/2 meter long
Bajot and wheat Rice Appx 5 lbs each
11 soparis flowers daroi (durva)
1 dish to wash hands
Tissues to dry hands
Towel to dry god
Janoi
3 Thali, rice, kum kum, abil gulal,
Tarbhanu (copper plate)
3 thalis and 5 katori's- var bedu
Panchamrut
3 coconuts
5 different fruits
For Lagna
Garland 3 of them
Pokvanu saman -Kanku indi pindi sampoot vaatki 4 of them
Antar pat and var mala ( Griva Sutra)
Mangla surtra
Paans 5
Sindoor- Vermillion powder
VASTRA DAAN – SHIRT SIZE 15 ½ 32 BY 33
- 3 envelopes with $25 total of $75
-PANT SIZE 34 BY 30 ( 34 WAIST 30 LENGTH)
The priest will not accept used/torn clothing. You may cut the lower end of the price tag.
kansar to feed and mithaai box
The priest does NOT bring the following items, they are your responsibility. Flowers, Flower Garlands, Sweets, Manglestura, Mithad, Raman Divo, Khes, Gujarda, Mandd/Moad/modh, Mai Dev Matla, Gothrej Gado, Sampoot , Ganesh Matli,, wedding rings, manek stumbh , Varath, samith na lakda, kari gathi and coconuts.
Please call 973 778 3117 for any questions!!